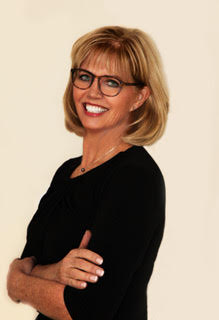 Mary Ellen Wasielewski
founder / ceo / president
Mary Ellen is Founder, CEO, and President at BLTS. Her motivation to build the BLTS team of coaches came from lessons she's learned while balancing a successful career and struggling through the loss of her husband and partner in 2002. She made a name for herself and established a multi-million dollar career in real estate by developing a uniquely styled approach of "Compassionate Selling" with her clients. While she was Vice President at HealthGlobe, an international healthcare concierge, these strategies continued to broaden during negotiations between C-suite executives, government ministers, and private interests. These experiences led Mary Ellen to formulate the proprietary programs used by the coaches at BLTS.
What really drives Mary Ellen is her passion and adeptness to coach clients through transitions of life-changing circumstances. Business or personal challenges, her ability to find the pulse and pathway forward shows in her leadership with BLT Strategies.
Dale F. Green Sr.
vice president and executive Coach
Dale F. Green Sr. is the Vice President and Managing Director at BLTS. During his 25 years of corporate experience in executive leadership, Dale's expertise with leading others has taught leaders to better support their teams and improve their profitability. Dale's coaching strategies focus on empowering leaders to bring about positive change to influence overall shareholder value. Through building teams with interpersonal savvy, encouraging innovation, strategic and organizational agility, and delegating to relieve stress and burnout, he helps executives deliver optimal results.
In addition to his role at BLTS, Dale is the Co-Founder of a nonprofit organization that supports men by encouraging self-improvement through recognizing the resources available to them, reinvesting in their communities, and growing healthy families.
Dale is committed to providing your team with help and support they need to balance all areas of their lives.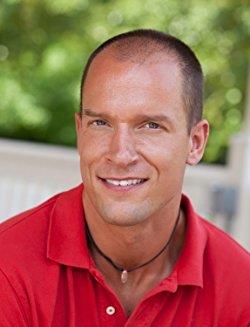 Jason Shea
senior consultant for health & wellness
Jason Shea is the Senior Consultant for Health & Wellness at BLTS. He comes to the team with great enthusiasm and understanding about the positive impacts nutrition, physical exercise, and mental exercise have on our lives. Jason has coached a variety of clients from business executives, Olympic hopefuls, even SWAT and military personnel.
Jason is a published author, having written several books including The Bulletproof Officer and Stress Strategies. He is the owner and founder of APECS Corp. as well as the Massachusetts Municipal Police Statewide Health and Wellness Coordinator.
Katie O'Connell McCarron
Fitness Coach
Katie McCarron has been helping people feel good and look great for the past 22 years. She has been successful creating innovative, safe, and effective workouts to meet the needs of every client. Katie has been a certified personal trainer since 2000, and a group exercise and Indoor cycling instructor since 1996. She is also certified or trained in many Group exercise programs, including Bosu, Zumba, Ripped, Body Pump, TRX, TCX, EDG, AMP, Water Rower, Real Ryder, and Boot Camp.
Katie qualified for the Boston Marathon in 2007, and ran Boston in 2008, 2009, 2011, 2012, and 2015. She has also twice competed in the Reach the Beach 200 mile relay. She is the mother of 3 beautiful girls.